Hello Team.
The button in the PRO Support does not work. I mean the link doesn't take you to a page of info for paid support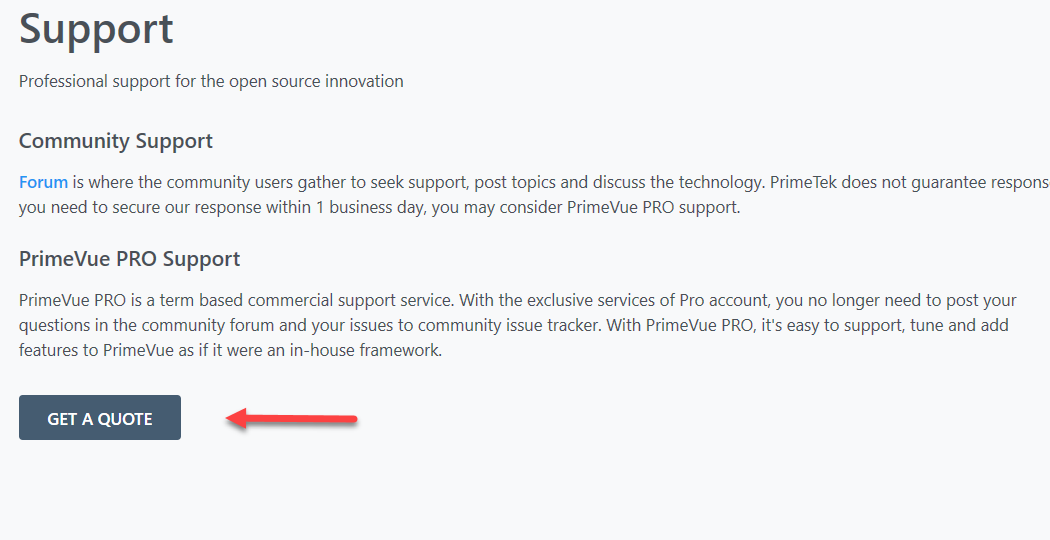 Secondly, it would be much better if you could offer different packages (# of tickets in a year) prices or fee per incident.
For example, take a look at this link for Telerik UI for Blazor that they offer the product with 3 support options. PrimeVue can also be sold like this with 3 different types of support per year.
https://www.telerik.com/purchase/blazor-ui
Please let us know what you think.